AKTivity
AKT Film Festival 2019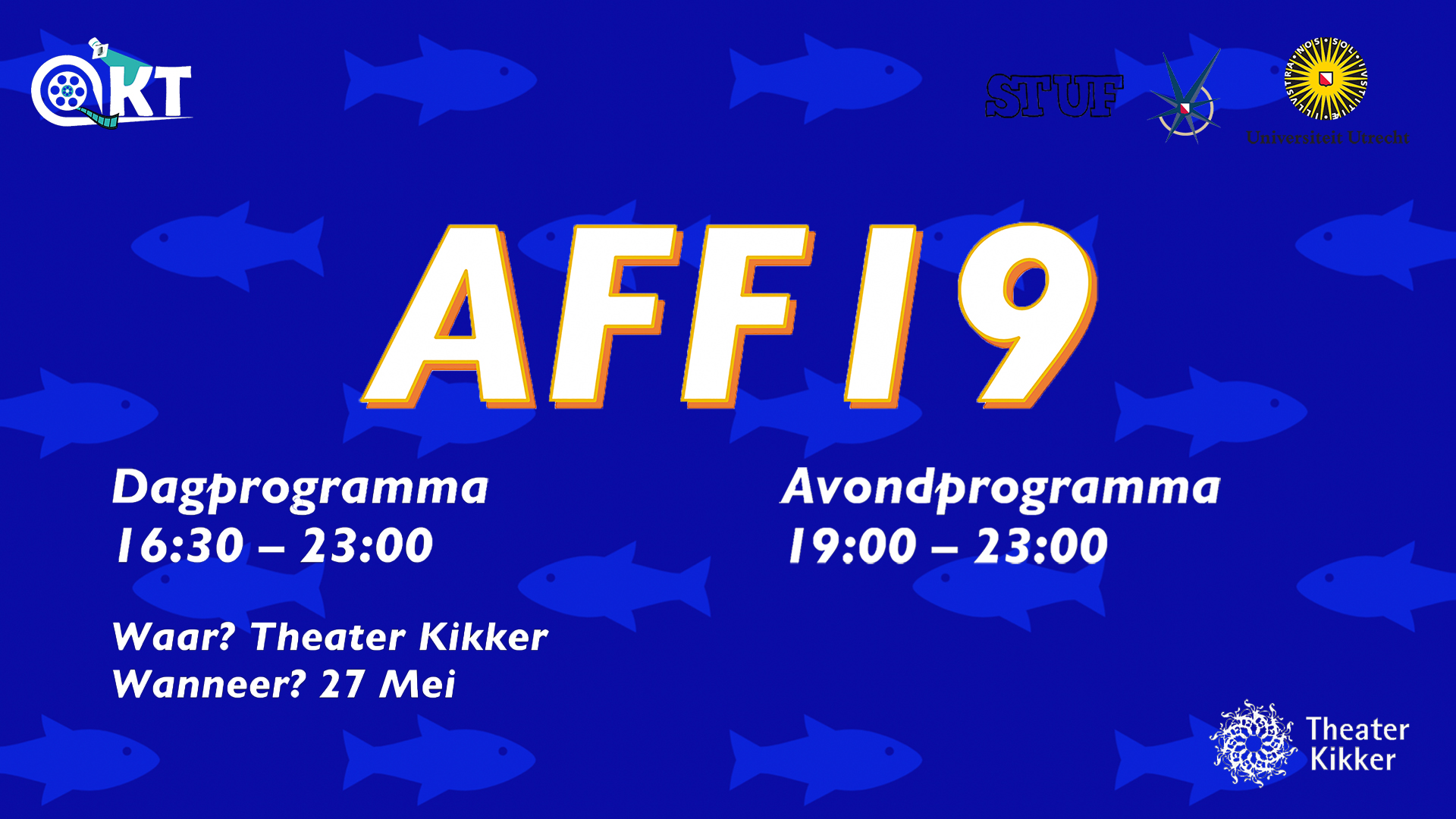 ---
Monday May 27 it's time for the AKT Film Festival 2019! During this Film Festival there will be a chance for Media and Culture students to show their own films to the public, and to get to know real filmmakers and film connoisseurs.

The afternoon program will only be accessible for students from study association AKT. There will be a Q&A in which you can ask all your questions to someone from the film practice, but this is still a surprise. The afternoon program will end with a dinner by GePrakt, so that you can get through the rest of the evening with a well-filled stomach J

The evening program is accessible for everybody en will mainly consist of displaying the student films of AKT'ers. There will also be a dance act by AKT On Stage and at the end of the evening the films will be judged by the professional jury and the best films will be rewarded with the Golden Fish.

After the award ceremony, first there will be the announcement of the new candidate board and afterwards there will be an opportunity to have a nice drink.

Keep an eye on the event for ticket sales!

Afternoon program (only for AKT members)

Tickets: announced

5:30 P.M. – 11 P.M.

Q&A, diner by GeprAKT and access to the evening program.

Evening program

Tickets: announced

Walk in: 6:30 P.M., program: 7 P.M. – 11 P.M.

Student film screenings, a dance act by AKT On Stage, the award ceremony of the Golden Fish and the announcement of the 40th candidate board.
Sign up:
---
January

2021

Mon
Tue
Wed
Thu
Fri
Sat
Sun