AKTivity
AKTie: JAKTseizoen (Hauntingseason)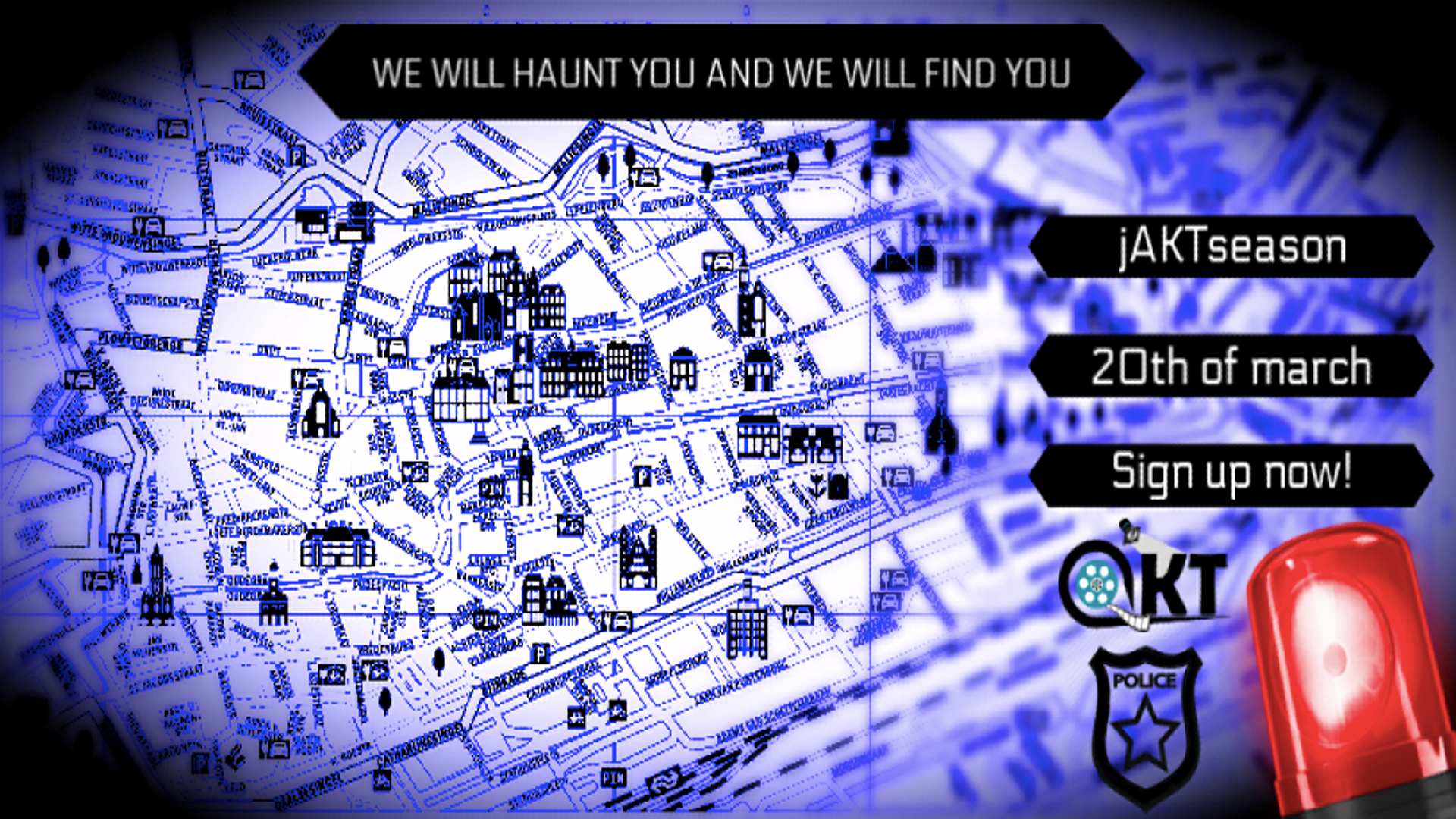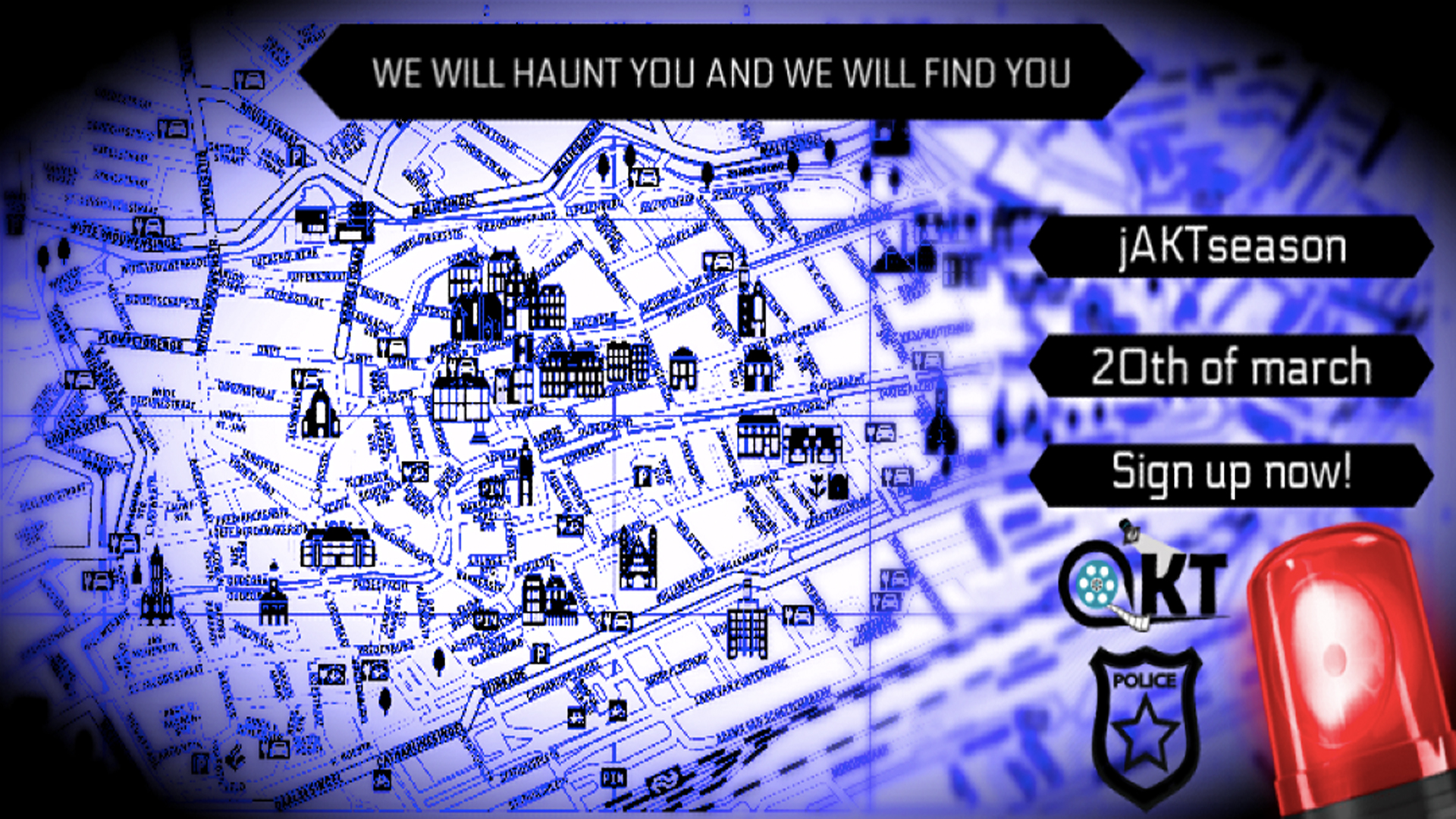 ---
Hello criminals!
Have you always wanted to be a fugitive? Or wanting to be completely paranoid because someone is constantly following you? You can experience it all when you join the new activity by AKTie!
We present to you: the jAKTseason!
Your mission: stay away from the hunters together with your group for 2 hours.
of course, that is not your only mission, no no we won't make it that easy.
Some other challenges have to be completed in those two hours as well to finally beat the other groups.
The only thing you will have to do right now is to put on your camouflage clothes and to sign up using the link below!
The activity will take place on the 20th of march from 19:00 until 22:00.
After the activity we will gather around 20:30 to announce the winner and we would also like to have a drink with all police officers and criminals.
Bring some money with you in case you want to buy a beer afterward, for the activity itself, no money is required.
More information will follow soon after the subscriptions!
Are you ready to go on the run from AKTie?
We then hope to see you on the 20th of March!
Greetings from the AKTie police team
---
Sign up:

Please select a valid form
---
January

2021

Mon
Tue
Wed
Thu
Fri
Sat
Sun