AKTivity
Alias & AKT: Trainchallenge!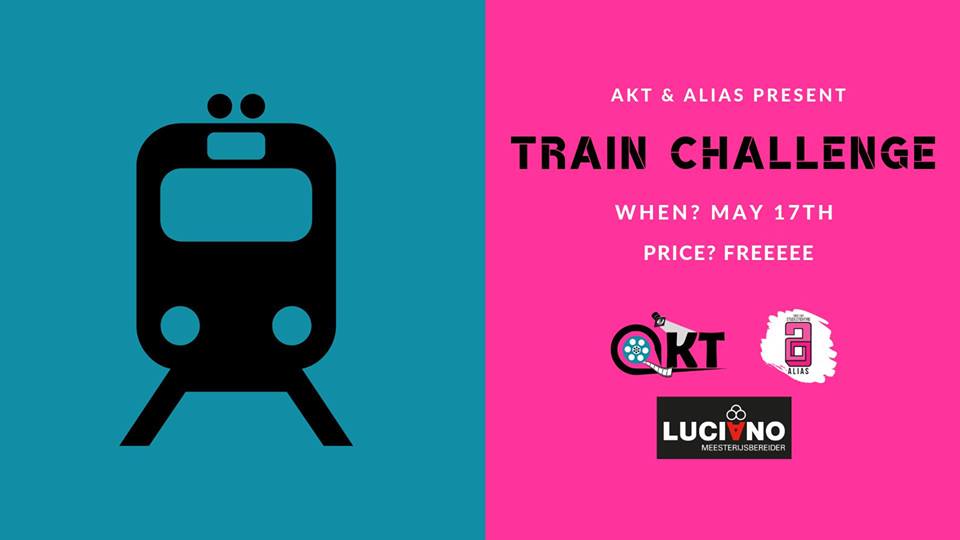 TJSOEKE TSJOEKE TUUT TUUT !!!
These past few weeks ALIAS and AKT have been meeting in secret to put together a super awesome activity for you. On Friday, May, 17th the battle of all battles between AKT & ALIAS will take place in the form of a TRAIN CHALLENGE!
On this day we challenge you to fight for your own study association and decide which one of the two is the supreme ruler. Prepare yourself for a day of quick thinking, creativity and competition! Winners of each little game stay on the train, losers will need to exit and wait for the next one. The people who arrive at our final destination first, not only receive the eternal gratification of their study association, but also something else. Something that we'll keep a secret for now still.
Signing up happens on Wednesday, May, 8th. (More info later. However, only a limited amount of people can participate, so be fast on the 8th.)
IN SHORT:
AKT vs. ALIAS > TRAIN CHALLENGE > FREE > MAY 17th > BE THERE OR BE SQUARE
Sign up:
July

2019

Mon
Tue
Wed
Thu
Fri
Sat
Sun