Evenementen
Bedrijvendag: AKT Goes Tweetakt: All About Volunteers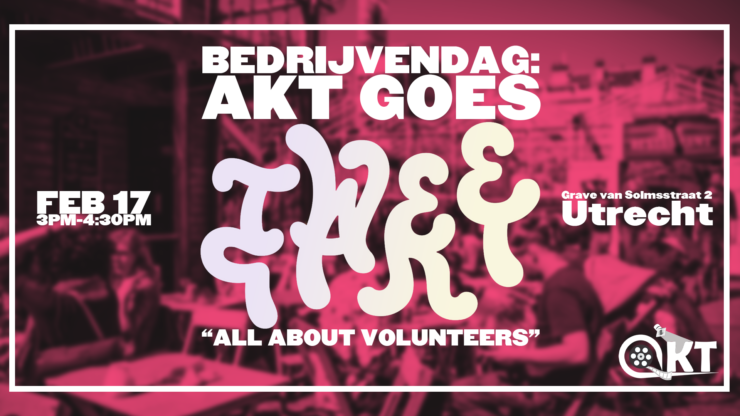 ---
It's time again, the Tweetakt festival is coming again! A festival is nothing without volunteers, but what exactly does volunteering mean and what benefits can you get out of here as a student?
During this company day we take a look at the Tweetakt office and we attend a volunteer meeting in which everything is told about volunteering and about volunteering at Tweetakt itself.
It starts at 15.00 pm at the Tweetakt office; Grave van Solmsstraat 2
It will be finished around 16.30
This AKTivity will be in Dutch!