General
Fill in: National Student Survey!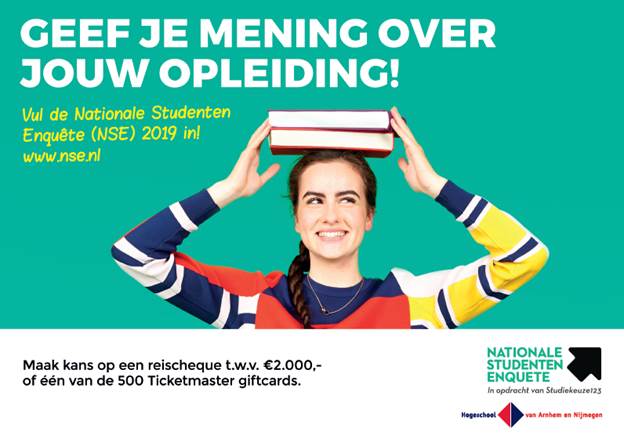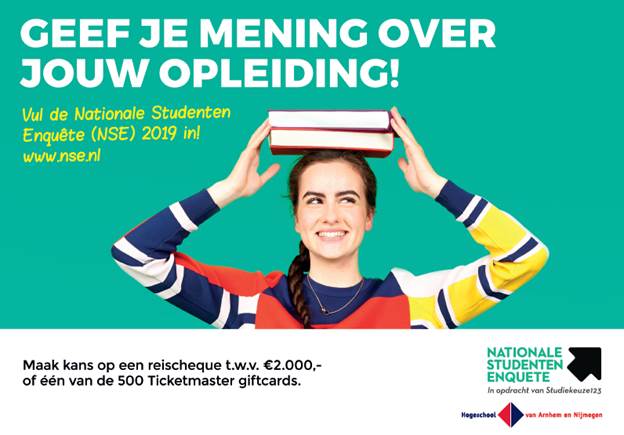 ---
Hopefully, you've already told the Education Committee what your opinion is about the courses you're following. But what do you think of the study as a whole? 👨‍🏫🤔
Let us know via the National Student Survey (NSE! ).🤓 Not only can you help the study and its teachers to improve themselves, but also receives AKT € 200 as Media & Culture brings the largest number of entries. 😏
And we can use that very well! Because more money at AKT means more discount for you. 🙌 Click on the link in your student mail or click here!
---
January

2021

Mon
Tue
Wed
Thu
Fri
Sat
Sun