AKTiviteit
Introcie is looking for you! – Game Supervisor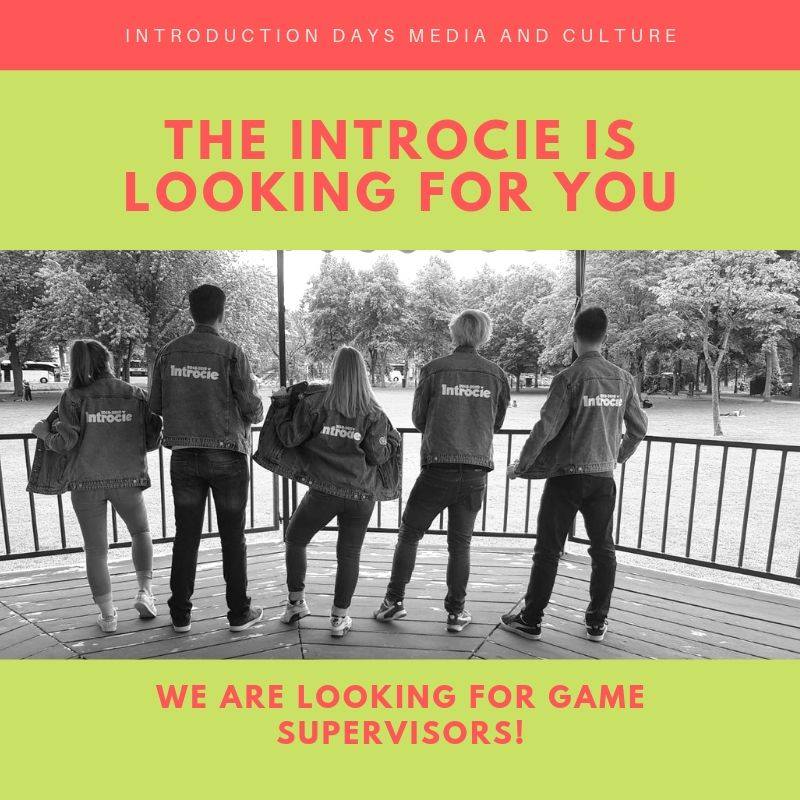 ---
Introcie is looking for you! – Game Supervisor
Would you like to help the Introcie on the 2nd and/or 3rd September with arranging mega cool introduction days for the new freshmen?
Great, we are looking for you! The introduction committee is looking for enthusiastic AKT'ers who enjoy supervising the games and helping us where needed.
So, do you want to help us and get to know the freshmen in a fun way? Let us know by sending an e-mail to bestuur@akt-online.nl!
📆: 02-09 and/or 03-09
🕚: 11:00 – 17:00
❗Deadline: 01-07 at 23:59!❗
---
January

2021

Mon
Tue
Wed
Thu
Fri
Sat
Sun