AKTivity
Sign up for Hajraa 2019!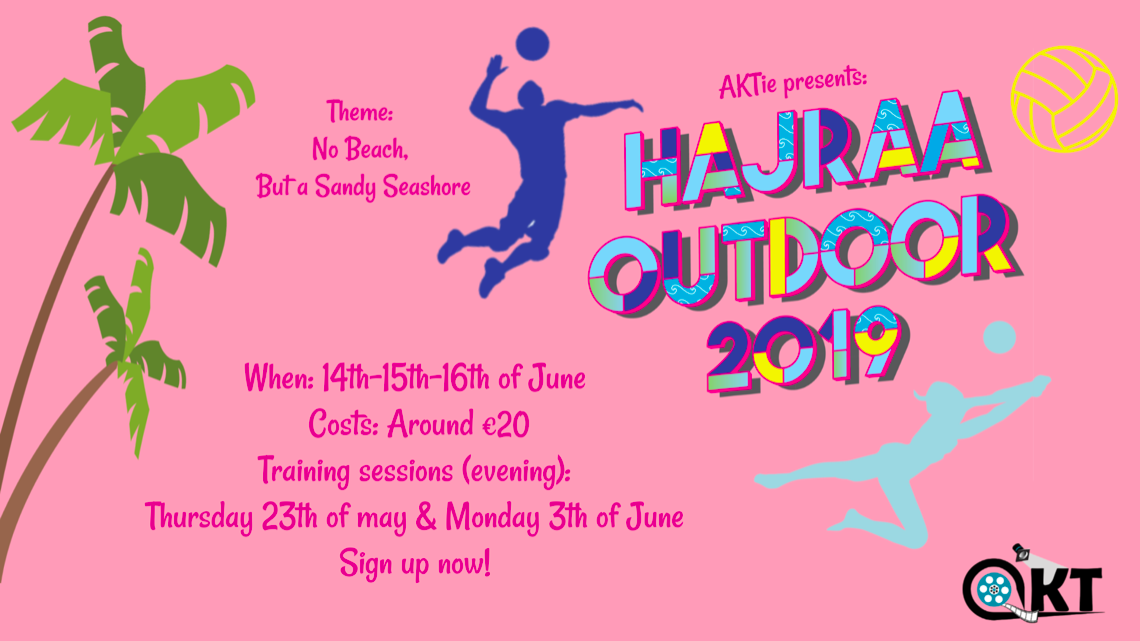 ---
---
Attention to all sporters and non-sporters!
Looking for a bit of AKTion?
From the 14th until the 16th of June the Hajraa will take place again!
Students from the Student Volleyball Association in Eindhoven will turn their accommodation into a campsite with a lot of volleyball fields. So pull your sports outfit out of your closet and join the volleyball activity by AKTie!
Don't worry you don't have to be a professional volleyball player in order to join a team. Volleyball experience is not required so we ask everyone to sign up because it is not just about playing sports, we care about fun as well! There will be organized parties in the evening to go to if you want to celebrate your victory or if you want to forget about your defeat.
Before we show our opponents every single corner of the volleyball field, two training sessions will be organized on Thursday the 23th of May and on Monday the 3th of June. Put these two evenings in your agenda! More information will follow soon.
Is this right up your alley? Then don't forget to sign up for this amazing weekend!
And keep in mind: play smart!
Please select a valid form
---
January

2021

Mon
Tue
Wed
Thu
Fri
Sat
Sun