AKTivity
Studying with AKT!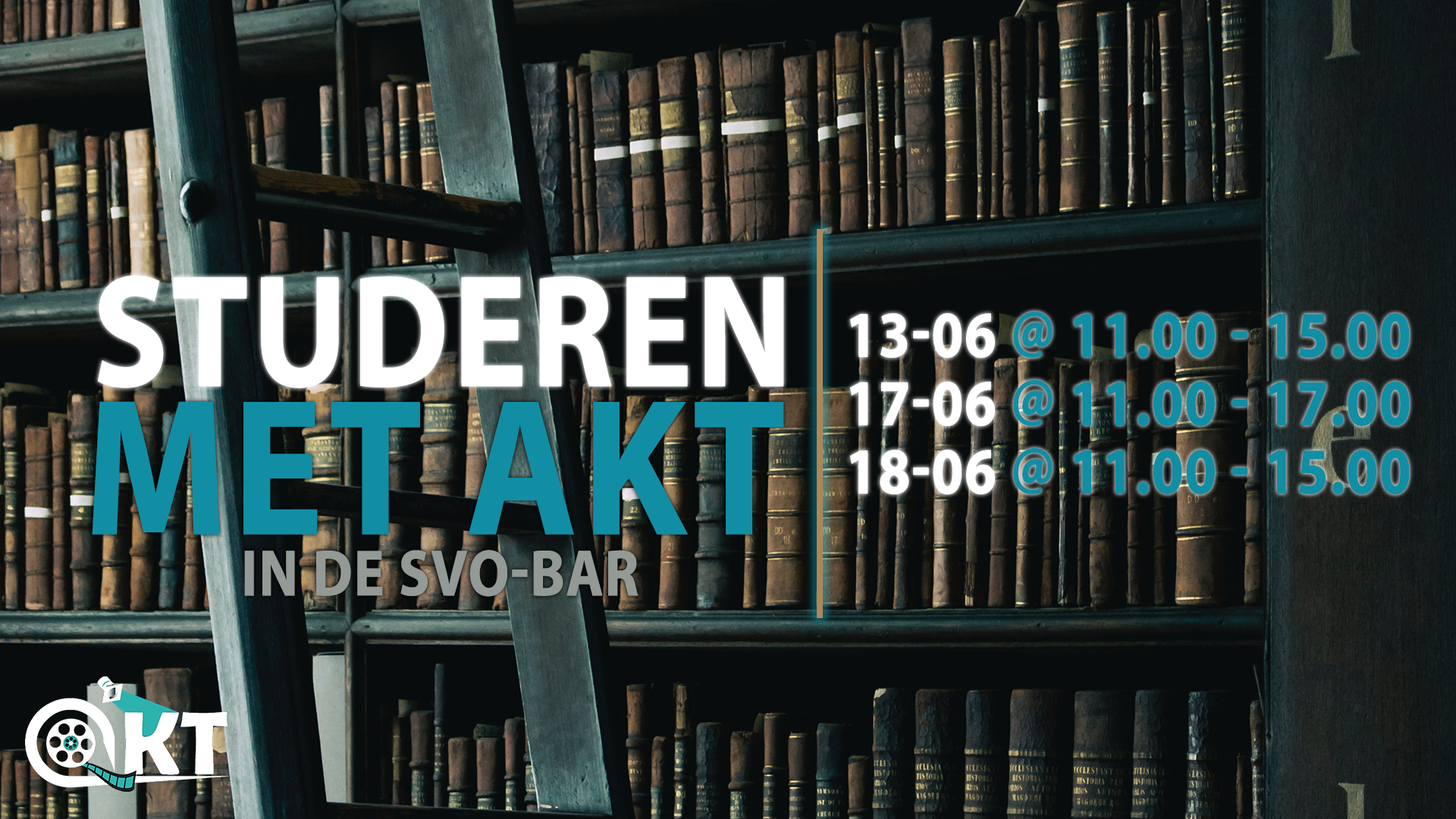 ---
The countdown to the summer vacation has now really begun, but unfortunately, those final exams must first be made and papers must be written.
To help you with this, we are back with Studying with AKT! Would you like to work hard with your fellow students for the last time this year, then come and study with us in silence on the 13th (11:00-15:00), 17th (11:00-17:00) and 18th (11:00-15:00) of June in the SVO bar!
The office will be closed again these days, but of course we will take the cookie jar 😉 See you then!
📆: 13-06, 17-06* & 18-06
🕚: 11.00 – 15.00 (*until 17.00)
🏢: SVO-bar
---
January

2021

Mon
Tue
Wed
Thu
Fri
Sat
Sun