AKTiviteit
Summer Camp 2019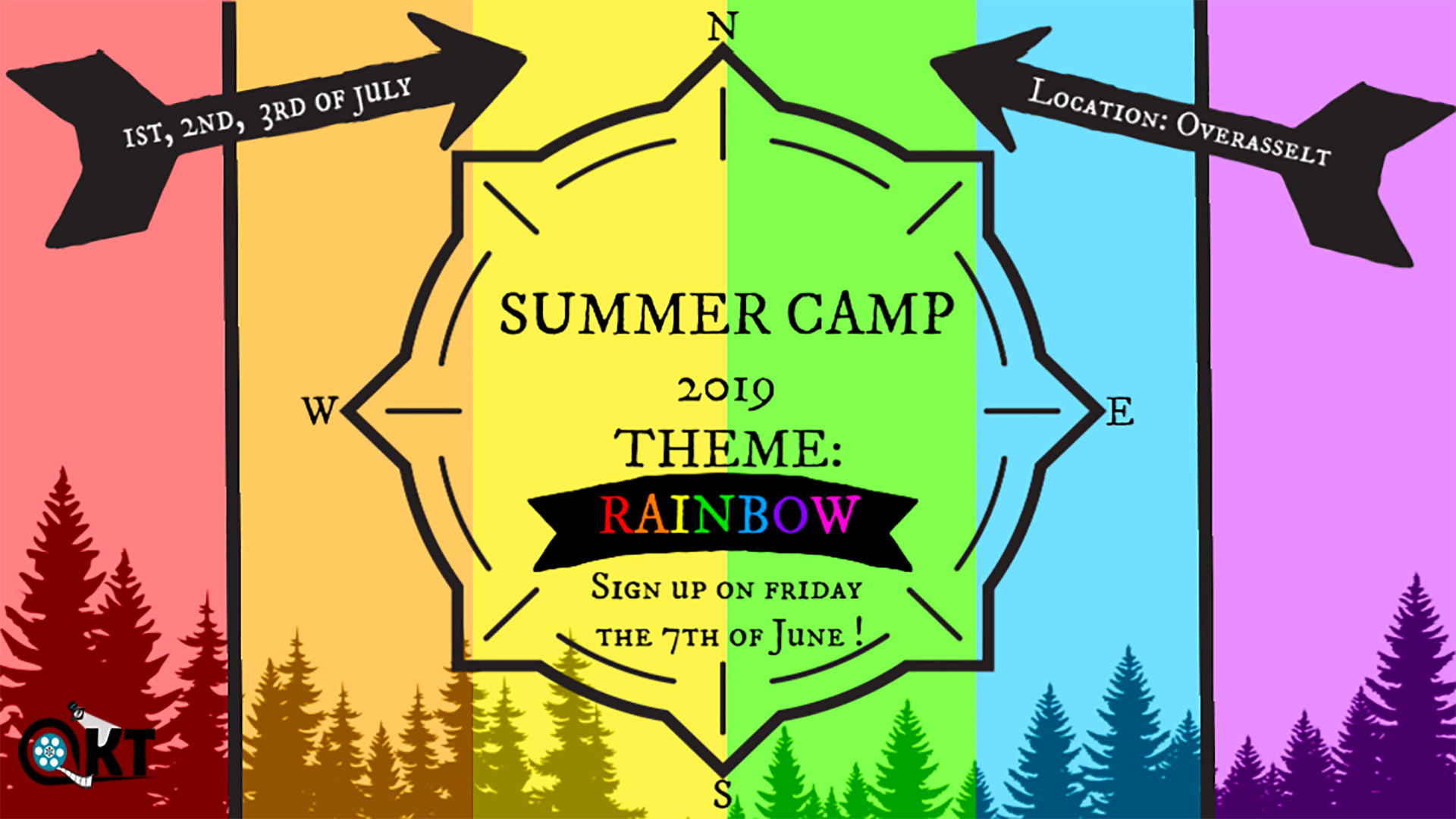 ---
Yes, finally, the final month has arrived. Do you know what that means?! SUMMER BREAK 😍
Wait, not so fast, because there is still one more activity to go before everyone is leaving our beautiful Utrecht to go on a sunny Holiday, which is SUMMER CAMP! Bye deadlines, bye stress, bye alarm, aka shots shots shots shots shots shots!
At the 1st until the 3rd of July, AKTie will take you to a beautiful place called Overasselt where we will celebrate the summer! Fun activities during the day, fun parties in the evening and in the meantime some snackin' and sleepin'. Also, the yearbook which we've been waiting for this entire year will be handed out: the AlmanAKT! And what we also cannot miss at our yearly summer camp is the switch of the board! In short, one last time to celebrate the summer together with AKT before your besties are going on their holidays!
Some practical information:
-Theme: RAINBOW
-Sign up as soon as possible because full = full!!!
– Sign up on Friday the 7th of June at 20:00
-Summer camp will take place from the 1st until the 3rd of June, you will be informed about the exact dates later on
-A roof and beds are present on the location, so no tents or air mattresses are required.
-Costs are around 45 euros
-After you've signed up, an e-mail will follow with more specific details and a packing list
We're hoping to see your names on the subscription list!
Love, AKTie
---
Sign up:

Your submission only counts from Friday 7 June at 20:00 p.m.

Please select a valid form
---
January

2021

Mon
Tue
Wed
Thu
Fri
Sat
Sun