AKT on Screen
Film-, televisie- en nieuwe mediacommissie
aktonscreen@akt-online.nl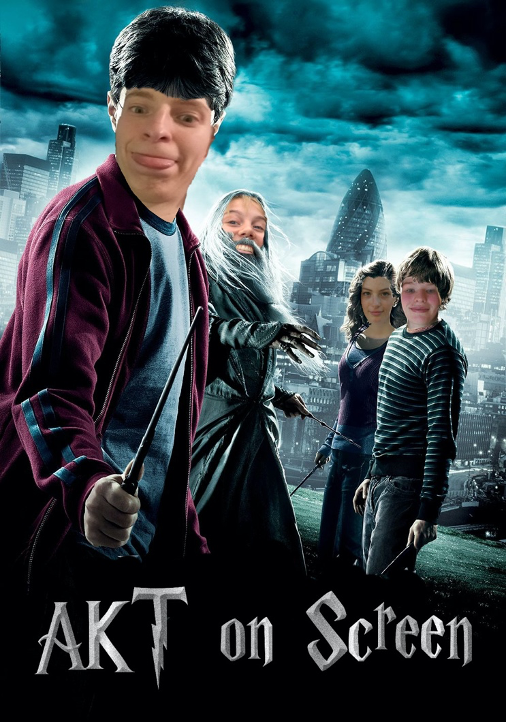 Hey Guys! 
My name is Iris Fiege and I will be the treasurer of this years' AKT on Screen. I am 18 years old and I recently replaced my hometown Emmen for the beautiful Utrecht! In my spare time, I like to sit with my friends to play games with each other, or to "wine, wine, wine"! 😉 My guilty pleasure is definitely watching Bridget Jones for the hundredth time with my friends and still having fits of laughter throughout the entire movie. So that is also my recommendation for you guys, because I know everyone will love it!
I am really looking forward to see you all at our next AKTivity! 
XOXO Iris
Hello there lovely reader,
My name is Marijn and this is my second year as chairwoman of AKT on Screen. In short: I'm 20 years old, a third-year student, live in Utrecht, like to watch films in Hartlooper or on Netflix, am a superb -ahem- guitar player and love my 16 house plants unconditionally 🙂 Besides, I'm pretty much a fan of Star Wars, the original trilogy in particular, and it's my lifegoal to own the huge Lego Millennium Falcon. My guilty pleasure? Secretly I enjoy (mediocre) musical movies more than I'd like to admit…
I'm excited for this year!
Regards <3
Hello beautiful people,
My name is Elsa, I'm 20 years old and I come from The Hague. This year I have the pleasure of taking on the role of secretary of AKT on Screen. My favorite activities are mainly making music, photography, writing and of course Netflix. My guilty pleasure is definitely Chateau Meiland and of course, as Iris said, "wine, wine, wine". I'm a big Harry Potter fan, but my favorite movie ever has to be Love Actually, highly recommended! However, all movies with Hugh Grant are worth watching 😉
I hope to see you all soon at one of our activities and of course at the AFF!
Love, Elsa
Hello sweet AKT'ers,
My name is Noa Sand. I'm 19 years old and I live in beautiful Harbrinkhoek (that's somewhere in Twente). This year I am proud to call myself the PR-official of AKT on Screen. Besides bothering you guys with advertisements I also love drinking wine (or a whole bottle) and to watch Netflix for hours straight. My all time favorite movie? Definitely Lord of the Rings. And my guilty pleasure? Eating a complete jar of Nutella. But now you know enough about me, I hope to get to know you guys a lot better this year! 

Lotsa love