AlmanAKT
Jaarboekcommissie
almanakt@akt-online.nl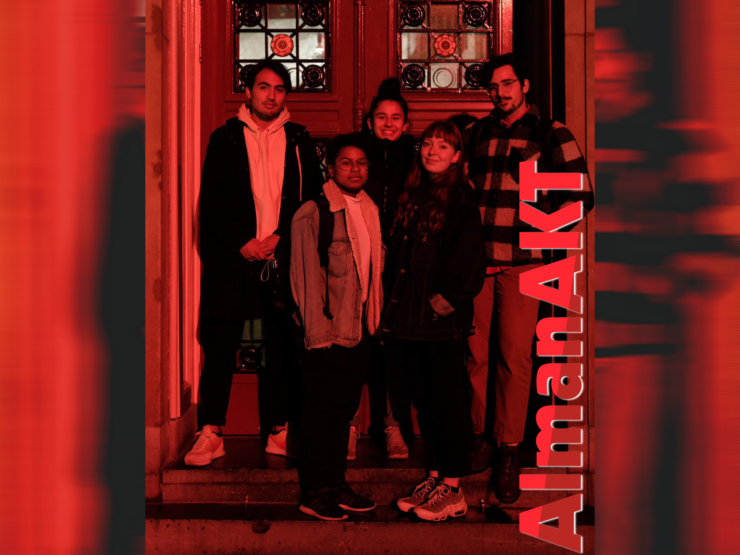 Wassup cuties, we're this year's AlmanAKT! We're here to make the best yearbook you've ever seen, so make sure you're already saving up some money to get this bomb ass yearbook at the end of the year!!! We'll also be here all year to take some cool photos of you guys at the activities and parties! We're always open for some questions, pictures or some small talk when on photo duty, so don't hesitate to talk to us!!!  Next up are the members of AlmanAKT with a little introduction about themselves.
Koen van Hinthum – chairman / editor-in-chief
As last year's PR-official Koen gained a lot of experience and all the tips&tricks in the art of making a kick-ass yearbook. This year he'll take up the fuction of chairman and editor-in-chief of this wonderful commission to make an ever sicker yearbook! Not much has changed from last year though. Dude's still a slut for good ass music, vine references, (unlike Giändra) cute videos of dogs and taking hella cute pictures of you guys xx
Giändra Steenmijn – treasurer / second designer
With her 1 meter and 55cm, Giän has probably heard all the jokes in the world about her height. But don't let her height fool you, Giän will fight you when it comes to denying Gouda as the best cheese ever and choosing dogs above cats. She will be fulfilling the roll as treasurer this year and not because she's so good with money. Unless that means spending it on food and camera equipment. If you've ever wondered whether there's a time when she's not singing, the answer is never.
Tess Wattimury – secretary
Next is Tess aka the most photogenic of us all, a serious look is her specialty as you can clearly see right hurr. Some fun facts: you might never see it, but Tess' hair comes down to her bootyhole, she sleeps a loooot,  and is now our secretary:)))) She usually takes pictures of her friends and family and now also of you guys<3
Kim Leewens – PR-official
This years pr-official is Kim Leewens (the little girl with red hair). If you don't see her crying at concerts or going nuts at festivals she is probably having a drink with friends. Or laying in bed watching Netflix… yeah, probably the latter.
As a big social media fan, she loves photographing people (yes, the constant camera-clicks are annoying as hell). But if you ever want a new profile picture or some music recommendations, don't hesitate to come up to her!!
Emilio Stoppelenburg – chief-designer
This year, Emilio will be the designer of AlmanAKT. Next to being busy taking your best pictures (he always has a camera handy, so if you need a new profile pic he's got you covered), he concerns himself with making the yearbook as beautiful as he can. As a film student, he can't get enough of the silver screen. His favorite movie? Back to the Future, of course. Don't believe him? Don't ask- he'll recite every line.