Kampcie
Introductiekampcommissie
kampcommissie@akt-online.nl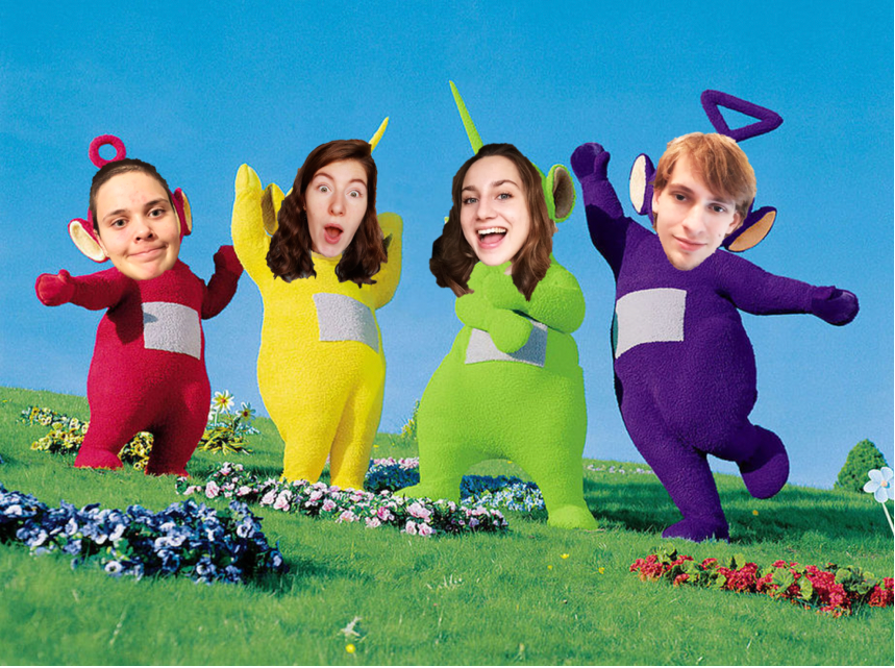 Hey! We're the camp committee of AKT, aka the Kampcie! We organize the introduction camp for the freshmen, which will hopefully go through. We're Julia, Annelotte, Fons & Sophie, proud winners of the committee battle and super excited to start working on a fantastic camp!
Julia Boelaarts (Chairwoman)
Heyy everyone! My name is Julia, the proud new chairman of the Camp committee. My urge to travel only increases because of my being confined to my room thanks to auntie Covida. While the rain pours outside after yet another online meeting I long for foreign places and other walking routes than the 10 I have been walking for months now. There's 1 destination I long for the most: England. To take a delightful stroll on narrow country roads in the rain, dry while drinking tea in a cozy large bookstore and in the evening struggle your way to the bathroom in a pub past the British who get merrier after each pint they drink….hahhh. For now, I will transform this longing into preparing the most beautiful destination for the best trip of the year!!
Fons Houwers (Treasurer) 
Ireland. From beautiful landscapes, the autumn-like climate to drinking in pubs. I, Fons, the treasurer for the Kampcie, love Ireland. I went there twice on holiday together with my dad. In contrast to the rest of my family, my dad and I love nature and camping. Years back, I was fifteen, my dad and I camped in Ireland. We climbed a mountain and went into a stalactite cave. But, my favorite part was when my dad gave me my first sip of beer. And till today my favorite beer remains Guinness.
Sophie Hofstra (PR official)
Hi! I'm Sophie and I am the PR officer of the Kampcie for the coming year. Because the camp could not take place last year, I hope to contribute to the unforgettable experience for the freshmen next year! I think camping is great, but I miss holidays in general the most now. I especially want to go to Canada. Even though I've never been there, the nature and the people really attract me. I can already see myself strolling through the nature parks and eating poutine. Mmmm! I hope to go there next year or else the year after 🙂
Annelotte Santé (Secretary)
Hii, my name is Annelotte, the new secretary of the Kampcie. In this Dutch weather I think back to march, when I was enjoying the sun by the poolside until miss Rona decided to show up and sent me back home. If I could go anywhere in the world today it would be Indonesia. The people, the food, I'm the biggest fan. But before I ever return to my favourite country on this planet, my first priority will of course be the introduction camp of which I have the honor to organize with the best committee in town. Hopefully miss Rona will be more kind to us.