AlmanAKT
Year book committee
almanakt@akt-online.nl
(Ssssssh… This committee is asleep this year. Hopefully it will wake up next year, filled with new AKT'ers!)
(AlmanAKT '20-'21)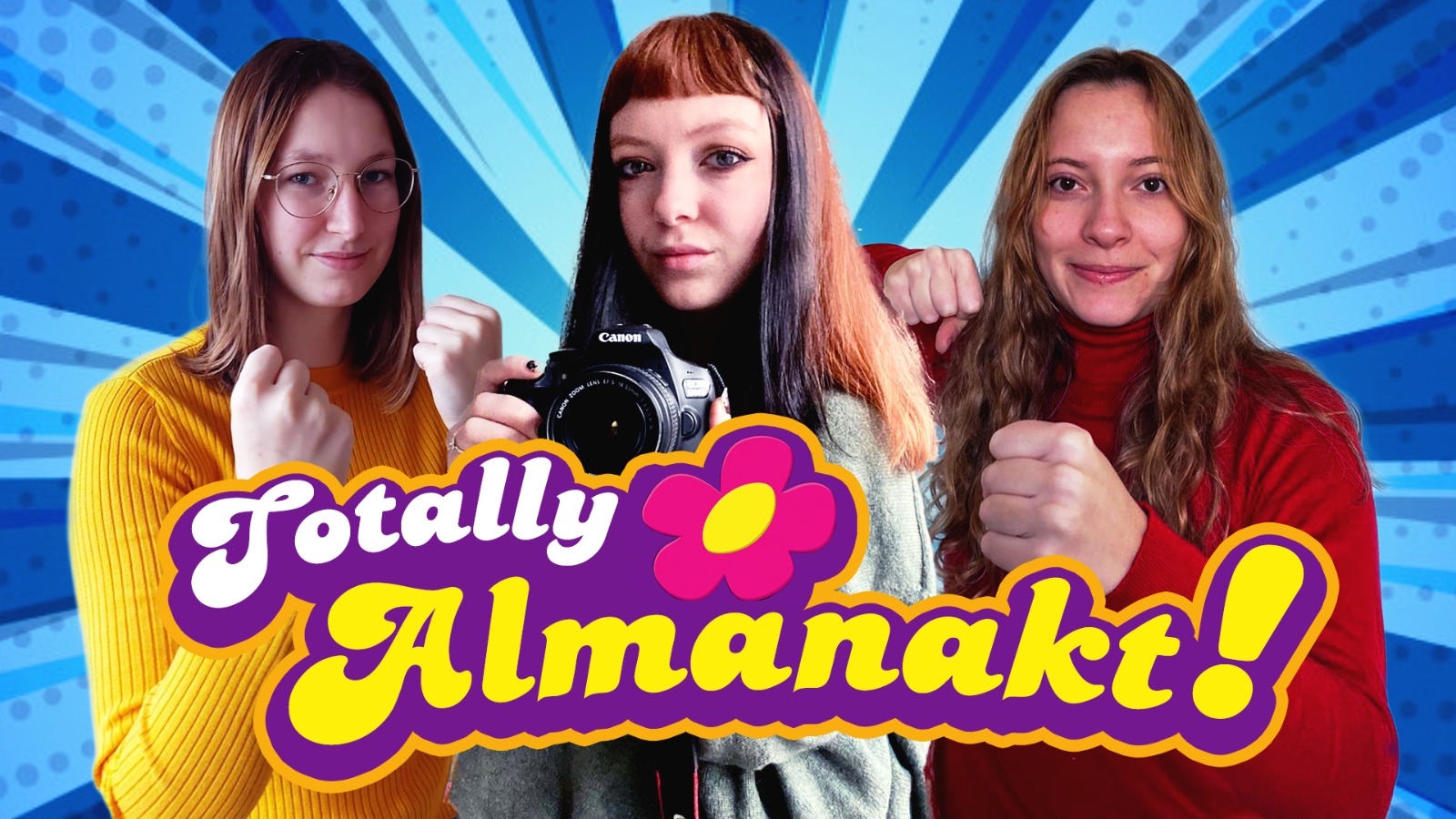 Heyhey! This year's AlmanAKT consists of 3 girls that will make an awesome yearbook for last year AND this year!!! We are very excited to design this double yearbook. Hopefully we will see all of you soon on physical activities so we can make some small talk when we're on photo duty, so don't hesitate to talk to us! <3
The Chairman of AlmanAKT this year is Kim Leewens (the small girl with red hair). If you don't see her crying at concerts or going nuts at festivals, she is probably having a drink with friends. Or she's in bed watching Netflix… yeah, probably the latter.
As a big social media fan, she loves photographing people (yes, the constant camera-clicks are annoying as hell). But if you ever want a new profile picture or some music recommendations, don't hesitate to come up to her!!
This year's secretary and pr-official is Bente Geusebroek (girl with the glasses). She's a massive Twenty One Pilots fan and you'll find her at every concert and festival one can go to.
Being an enormous movie fan, you'll probably win a pub quiz with her unnecessary knowledge. In need of a 3 hour long analysis about La La Land? Look no further. If she falls in love with a movie or series, guaranteed that she'll get a tattoo of it.
Last but not least is Cyrielle Pinero, the treasurer and graphic designer (you might also know her as the French girl).  She's always down for some (many) drinks and going out in Utrecht (when it was still possible). She loves, for not saying adore, themed parties!! If you ever lose her in some crowded parties, ask for the one wearing this random funny accessory!
Unfortunately she is a pretty bad dancer, but she tries to improve her skills "learning" Tiktok trends! So, she hopes you are as ready as she is to perform all these dances in the clubs as soon as they will reopen!