Kampcie
Intoduction camp committee
kampcommissie@akt-online.nl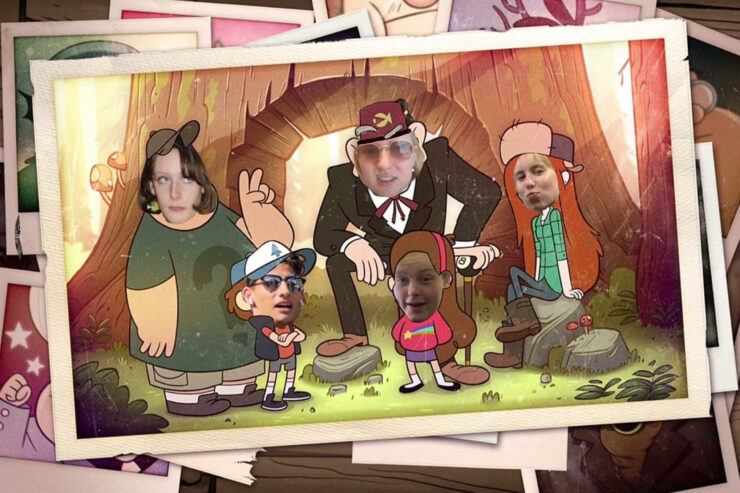 Hello everyone! We are this year's Kampcie committee, the ones that will organize your Introdiction Camp in the beggining of your journey at UU's Media and Culture. We hope to create the perfect weekend for you to get to know your course mates, AKT, and a little bit of what this program is about. Of course, we play and party hell of a lot too. So if you want to have somewhere to start, Cindy, Eva, Gita, Nienke and Peter are the ones you are looking for!
Dobrý den! I am Cindy – introduced by boardmember Thom as 'a living legend' – and I'm in my 3rd year of Media and Culture, currently on exchange in the gorgeous capital of Czech Republic: Prague 🙂 As the only one in this committee who hasn't attended an AKT camp I am ironically enough the Chair!! So my motivation to make next years camp the best AKT camp so far is kinda selfish, since it will also be my introduction camp, oops 🙂 Looking much forward to attend all the, hopefully almost as fun as our camp, activities of the other committies when returning and until then I'll be looking camp right in the eye from here!
Hi, I'm Gita, the Treasurer of kampcie. Im in my first year, 20 years old and I live in the old prison in Utrecht. I like acting and am currently rehearsing a play with the student association of my second bachelor, psychology. Im not great with numbers but I can solve a Rubiks cube pretty quickly, so ill try my best. Sometime next year you can see me in an episode of First Dates if you want to get to know me better 😉
Hi, I'm Nienke, the Secretary of Kampcie. I'm 17 years old and a first year student. I'm fresh out of high school and still live with my parents in the beautiful city Zwolle. I don't really mind the traveling, but I am starting to develop a hatred towards the NS. I love listening to music and going to concerts occasionally and I also like to play the guitar (badly). I'm very excited to organize a spectacular camp this year with my fellow committee members, I hope to see you there!
Hello, gather around, my name is Peter, AKA Peter, the PR-Official of this committee. I came from the beautiful dictatorial country we call Hungary, where from we used to rule half of Europe, now we just brag we invented the rubik's cube. Anyway, I am an ordinary member of this extraordinary and splendid Kampcie committee, until I go on a stage and show my skills with a microphone that most people consider a delicate meh, you will probably hear it. Until then, I am for your service to make an as rememberable Introduction Camp as the one that I remember. You didn't understand nothing? That is totally normal, I am Peter, the PR-Official of this years Kampcie committee, thank you, see you in camp<3!
Heyy! I'm Eva, a first year student and former model who now eats a lot of wraps and udon noodles for a living. After two years of becoming a teacher in geography I came to realize that I hate high school. So now I am here :). I will be the Activity Coordinator of Kampcie. So if you have complaints about the games and decoration you can come to me. Some fun facts about me: I have embarrassing dancing videos of little Eva. I'm famous in China; I know all the episodes of New Girl; I'm not a big fan of fantasy movies/series (probably an unpopular opinion at Akt); I have an "mens erger je niet" addiction and I get very very fanatical (it's problematic); I love "perenijsjes". It's definitely the best icecream, because of its simplicity. These fun facts will me make somehow the best activity coordinator. Kampcie will make sure this introduction camp will be unforgettable!