Board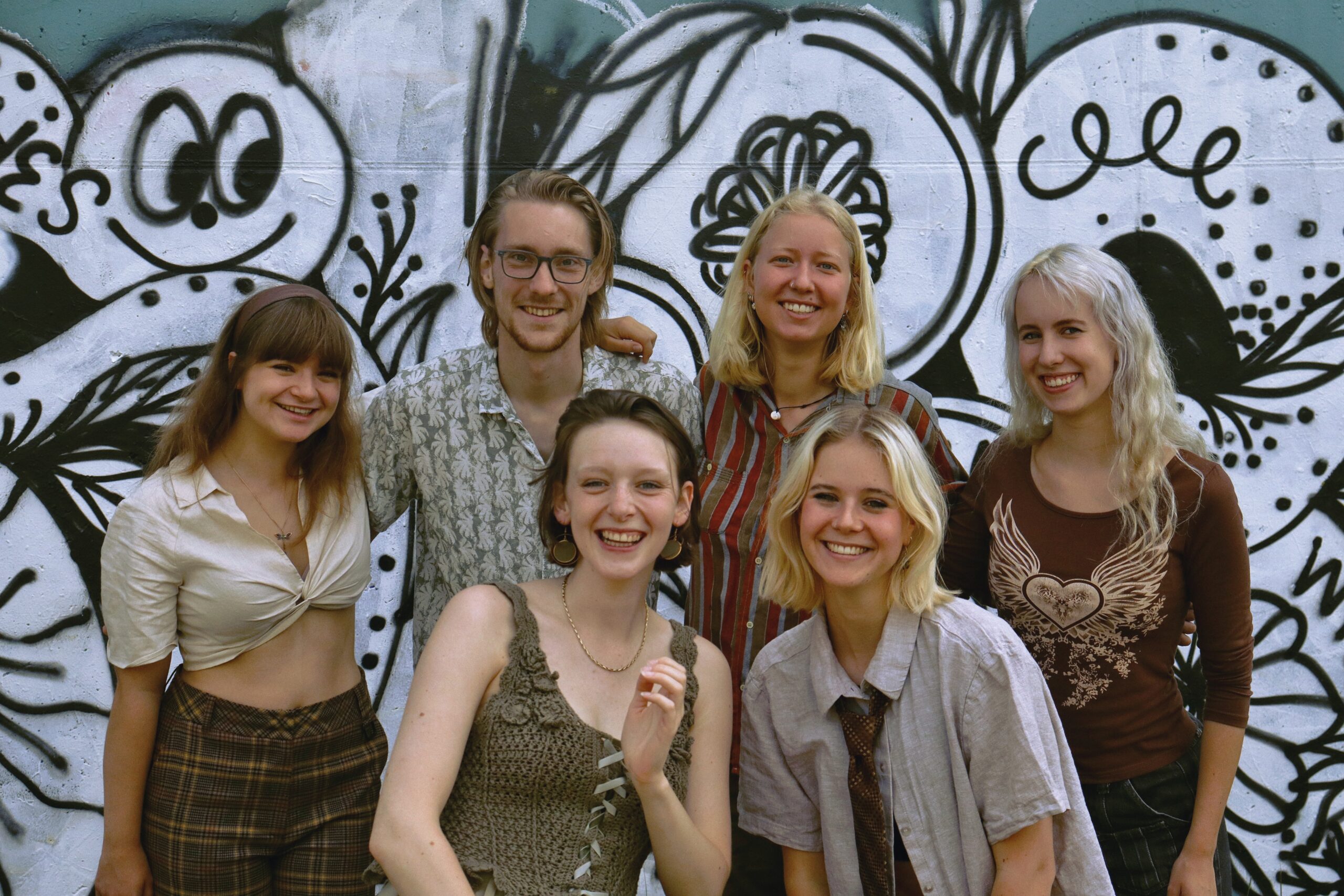 AKT-board 2023 – 2024
Hi I'm Eva, the chair of AKT's 44th board. That means you are going to hear my voice often this year through the many speeches. In addition, I will make sure that everything runs smoothly so that you as an AKT student can enjoy your student time to the fullest. Be sure to stop by the AKT living room for a coffee buddy, good conversation and lots of laughs. Also, I will always be ready for a fun/fanatic game playing and a puzzle. When it comes to media and culture, I go from place to place. I won't be able to tell you an ultimate favorite in anything, but I'm easy to get excited about it all. So bring on the latest movies and series! Looking forward to the upcoming year!!!
My name is Timon and I am the treasurer of AKT this year. This means that I have control over all money matters within the study association. In my spare time I enjoy going to the cinema, where I can be found several times a week. I also enjoy getting together with friends for an evening of chatting with a nice glass of wine. I am a big Star Wars fan and also take every opportunity I have to talk to people about my favorite characters. I also spend a lot of time on my passion for music, I am trying to teach myself to play guitar (which is not working out very well) and I also enjoy making lists of my favorite music. I look forward to meeting you this year at an AKTivity or in the AKT living room to have a nice chat.
I'm Alex and I'm this years' secretary of the 44th board! I'm 18 years old and from Utrecht. This year I'm responsible for the minutes of meetings and the mail of AKT, so if you have a question, feel free to mail to bestuur@akt-online.nl and then I'll reply to your mail as fast as possible 🙂 I'm in the international track of the study, so if you're a fellow international track student wanting to talk about the teachers, I'm your person. My biggest passions are figure skating, Formula 1 and singing, so I'm always down for a karaoke session. Besides that I love to read, play video games (mostly Assassin's Creed) and am kind of a history nerd. I'm looking forward to this year and to meet everyone, so join the AKTivities or come to the living room to talk!
Hey I'm Cindy, this years' PR-official! Everything you see online about AKT comes from me, so you can also reach me through our insta dm 🙂 Even though I'm the social media manager, I personally don't use TikTok and Youtube that much. I rather watch longer films and so my social media platform is Letterboxd! I'm always in for a good discussion about films (Trainspotting is my fav atm I think?), or to explain why Gaspar Noé, Sofia Coppola and Gregg Araki are thé filmmakers of our generation. Besides watching films I am a real party animal and you can find me half of the week at parties or in the club, mostly because I work in one, Basis, myself.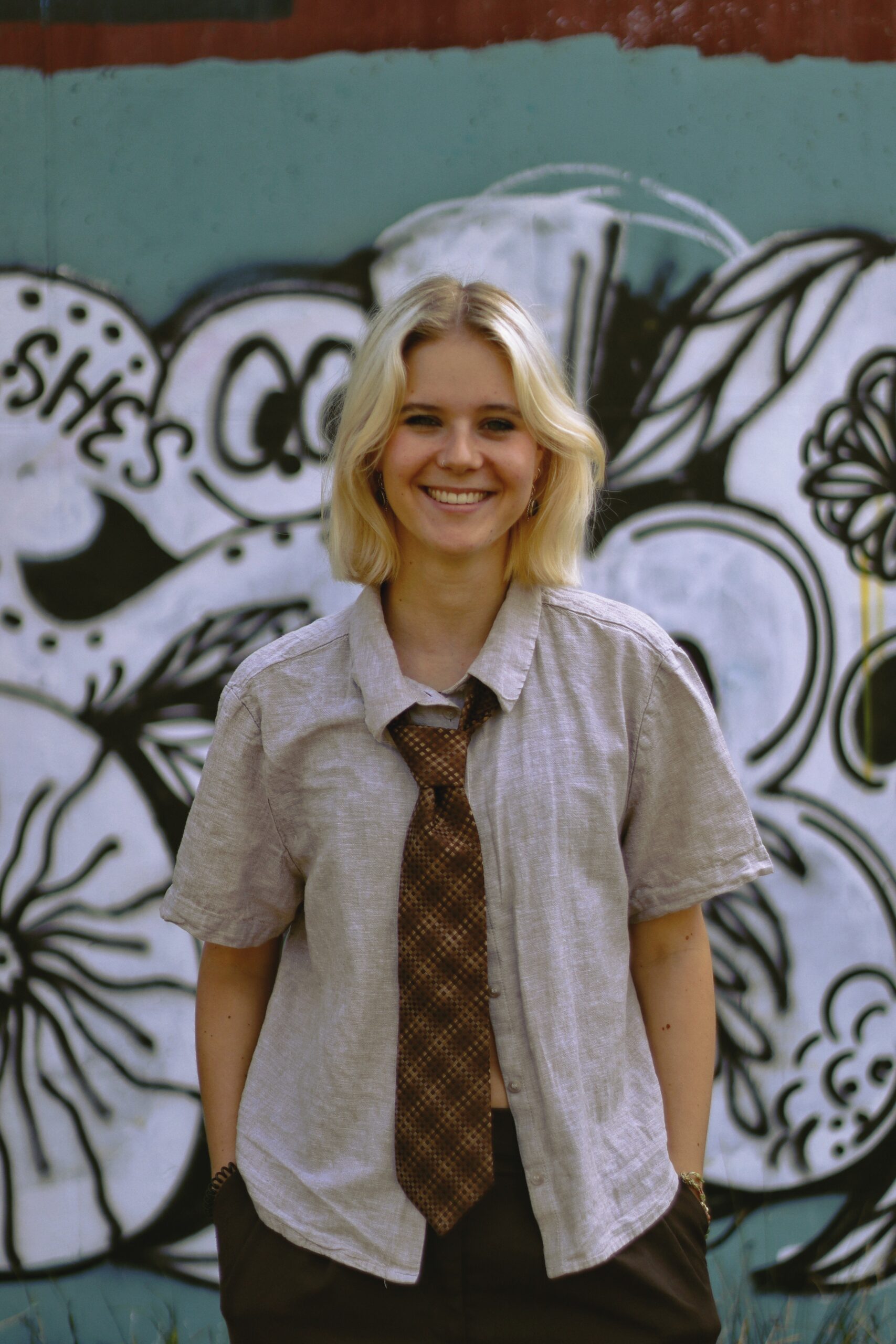 Jente Nijssen
Commissioner of Education
I am Jente, the commissioner of education on the 44th board of AKT. This means that this year I will be dealing with everything study related, the university and with you: the students. So when you have questions about a course, a teacher or the study, you know who to contact 😉 But besides that, you can always come to me for other things that have nothing to do with the study. I love talking to you about all kinds of different artists (from Boygenius to Fleetwood Mac and from Lana del Rey to Greta van Fleet) and I would love to hear which concerts you have been to! In addition, I love all kinds of different movies and series, which I would love to discuss with you over a cup of coffee :)) Also for everything about actresses (and actors) you can come to me, I can talk about that for hours! So don't hesitate to come to me with any question!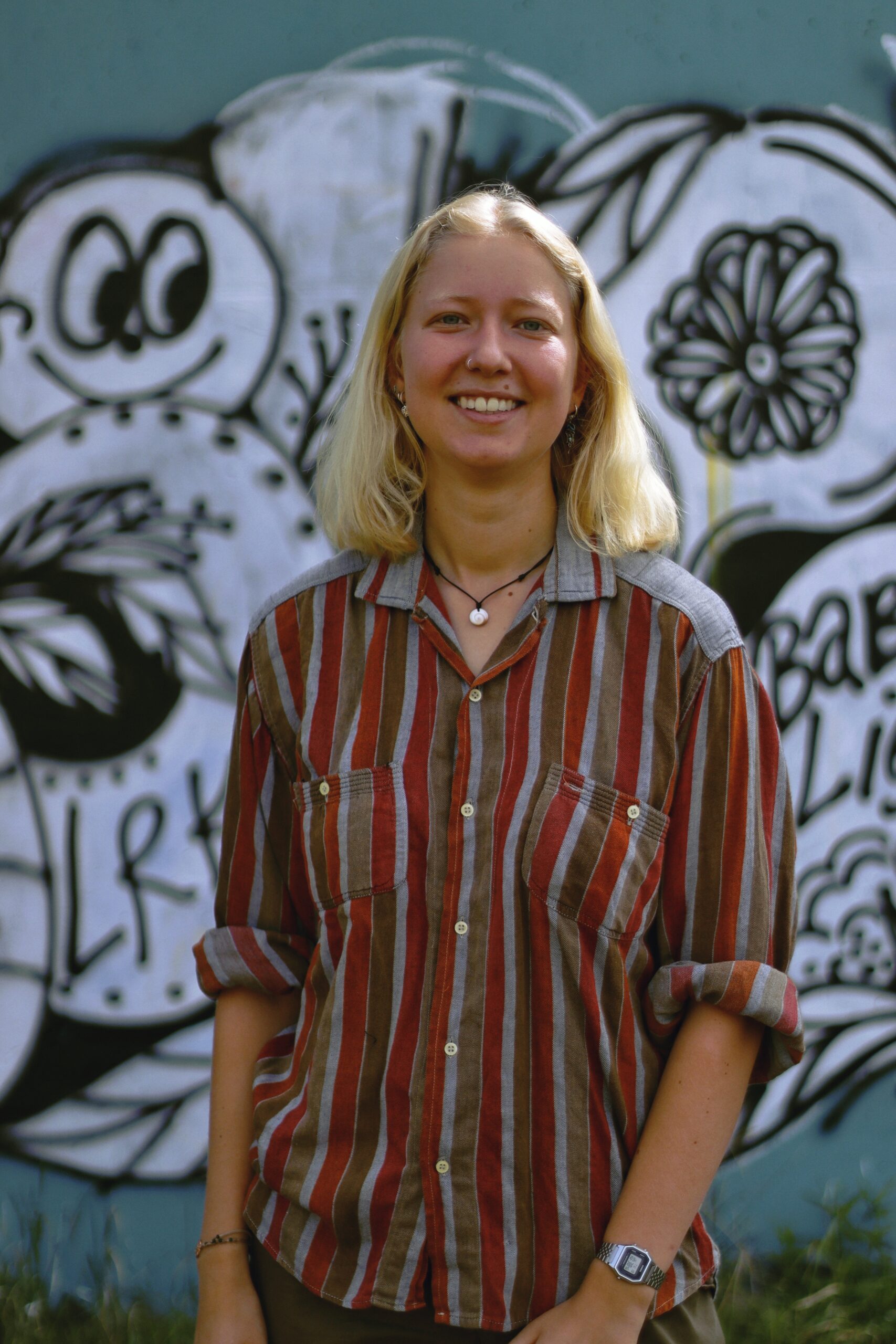 Gita Wagenaar
Commissioner of External Affairs
I am Gita, the commissioner of external affairs of this board. I am 21 years old I am from the beautiful town called Woerden. I am going to arrange deals and discounts for the members of AKT. Come by the living room or keep an eye on the socials to hear about these deals! I am starting my second year of media and culture and besides that I do theatre and (of course) I love to watch movies, read books and I love to party as well. I am looking forward to put my effort in the study association and I would love to see you in the living room, a borrel or another AKTivity!