Board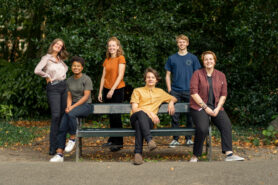 AKT board 2020 – 2021
As well as a lot of enthusiastic members, every study association needs a board to make sure everything works out. The board is in charge of everything pragmatic and the AKTivities. We keep in contact with other study associations, Utrecht University and teachers of our study. This year our board consists of six members:
Vera Sluijs – Chairman
Hey Hey! My name is Vera Sluijs and this year I will be the chairman of the 41st board of Study Association AKT. As a chairman, I am involved in many different tasks and I am informed of everything that is going on within the association. I think it is important that everyone feels comfortable and therefore hope to be a point of contact. Besides being a member of the AKT-board, I love to dance or I randomly make blunders. I have a special love for strawberry plants, especially the one on my windowsill, and I love playing (board)games. If you ever want to test my fanaticism at a game, want to know something about my latest blunder or just want to chat, you can always contact me!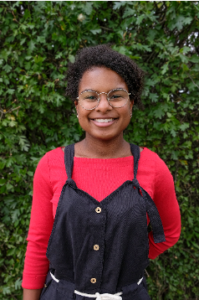 Giändra Steenmijn – Treasurer
¡Hola! My name is Giändra but most people just call me Gi. This year I will fulfill the role of treasurer of the 41st board of AKT. Besides managing and spending money, you can often find me with a camera in my hand but hardly on any photos. In my spare time, I go to the cinema more often than most people and I love to cook for my friends and family. If you want to chat about movies and series while enjoying my amazing cooking skills, hit me up.
Eva Lith – Secretary
Hey there! My name is Eva Lith and this year I am the brand-new secretary, or the 'fixer', of AKT. As you have probably already seen, this year's board consists of no less than 2 different Eva's! This may seem confusing, so you can also just call me 'Lith' of you want to. Let's give you some information about me: apart from the fact that I am busy with emailing, taking minutes and planning, I really love to dance, both at my dance school in my hometown Almere and at the club in Utrecht. If you are looking for a fun dance partner sometime this year, give me a call.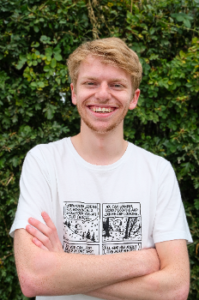 Tijn Kranen – PR-Official
Hello there, my name is Tijn Kranen and this year I wll be AKT's PR-official. That means that I will be doing everything that you see on AKT's social media, the website and on Codex. I hope to bring you some beautiful banners, an awesome new logo and new AKT-merch this year! Like many media and culture students, I can be classified as a cinephile. I love making music, as well as listening to it. If you ever want to discuss any of those things over a beer – or if you just want to have a beer and have weird conversations about nothing at all – you are always welcome!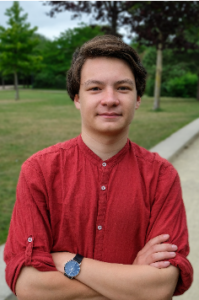 Kes Wieringa – Commissary of Education
Hey, my name is Kes Wieringa, 20 years old and the brand new Commissary of Education of the AKT board. Next year will be my third study year and for the past two years I have been actively present at AKTivitees, other events and drinks with AKT. I really enjoy gatherings and meeting other people, but I also find it important that you are comfortable being around at AKTivitees or AKT stuff in general, and I'd like to be a person who can help others to feel that way. I would like to commit myself to good education and that AKT members, apart from having fun at AKTivitees, also experience their time studying Media and Culture as a time well spent, especially in times like these. I am going to start the coming year in good spirits and with a lot of joy to make it a wonderful year for everybody. I hope to see you soon in our next year of study or while enjoying a drink!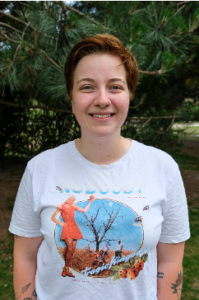 Eva Sammelius – Commissary of External Affairs
Hey! My name is Eva, I'm from Rotterdam and will be the Commissary of External Affairs in the 41st AKT board. Of course I will be trying my best to start new collaborations with external parties and nurture AKT's external relations as well as possible! Besides the fact that I'm an enthusiastic AKT member, I also have a passion for music and I love to play guitar all day. If I'm not busy playing music, you can usually find me and my friends in the cutest cafes of Utrecht. So, do you feel like having a chat while enjoying a beer? Don't hesitate to come chat with me!
Love,
Vera, Giändra, Eva L, Tijn, Kes en Eva S