Alumnicommissie
Alumnicommissie
alumni@akt-online.nl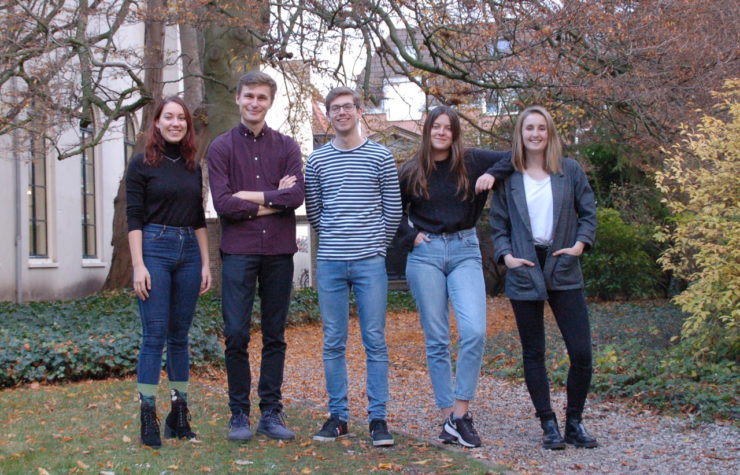 Graduating is no piece of cake, and the future is exciting! That is why the alumni commission thinks it's important to keep in touch with graduates. This way, we can maintain an overview of the work field, of possibilities after the study, logical choices or unexpected next steps. We work with an alumni file and organize activities where alumni can get in touch with students, and with each other. Not only is that very handy and fun for the students, but for the alumni as well! The alumni commission is entering its second year as a fully-fledged commission, and that means a lot of possibilities and fun new chances!
The commission consists of five members:
Chairman Lennart, who helped setting up the alumni commission and has tons of experience in the board, which makes him perfect for this job.
Secretary Femke, who will make sure all meetings, ideas and decisions will be registered.
Treasurer Laurens, who is responsible for the commission's money and estimating the budget for each activity.
Alumni coordinator Julia, who will ensure a neat alumni file and keep it up to date.
PR-official/Activity coordinator Imke, who will promote the commission's activities and make sure everything will go as planned.
With an elaborate alumni file, the alumni commission will be able to organize activities for both students and alumni. So, are you a graduate but are you not recorded in our file yet? Then please fill in our form. And make sure to keep an eye out for the alumni commission, because there are a lot of fun activities coming up that you do not want to miss!