Introcie
Introductiecommissie
introductiecommissie@akt-online.nl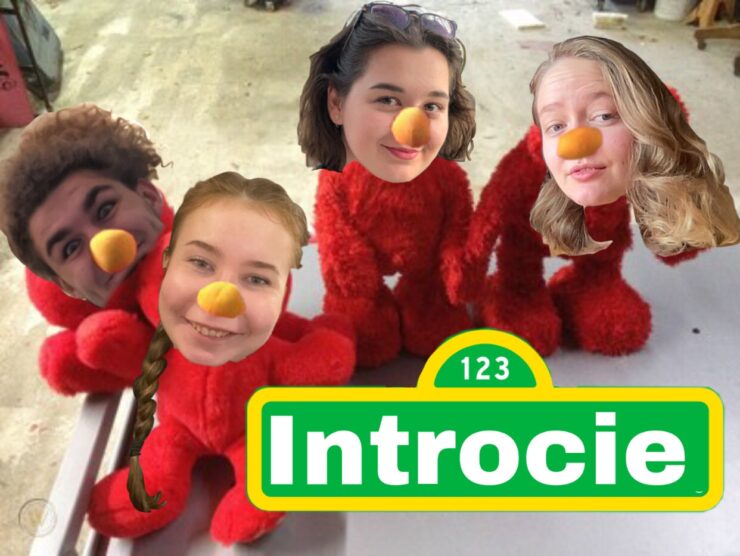 Hi everyone ! I'm Ruxandra and I will be Introcie's Chairwoman this year! I am from Romania and currently in my first year of Media and Culture. I fell in love with The Netherlands and especially with Utrecht around three years ago so being a part of Introcie and getting to share my view on the city and University sounds really exciting! Collecting vinyl is something I am deeply in love with so if I am not at work, uni, or (kindly) asking my roommate to cook dinner for me. You will definitely find me in my cozy room listening to some fun tunes on my turntable (or occasionally sobbing like a toddler because I have too many albums that make me cry). Of course, I also like games a lot and my favorite group game that can quickly turn into a challenge is "Guess Who?". Who knows, maybe we'll get a chance to play it together at the beginning of the next academic year. I am confident this year's committee will do a wonderful job creating the introduction days for the future students so we're really enthusiastic for what's to come 🙂
Yo!!! I'm Marco from Italy. I'm doing my first year in Media and Culture and I decided to take part in the Introcie Committee. My role is the Treasurer but I'm really looking forward to organize the introduction days and meet new students next year. We are gonna do some activities together to get to know each other and enjoy some days in the city. One of my favorite games is "5 words", just a fast way to describe and introduce yourself to new students by saying 5 words that represent your personality!!! That's it from me. Hope to see you soon!
Hi! I'm Britt and I'm in my third year of the Dutch Media and Culture track. This year I'm the Secretary of Introcie which I am very excited about! Of course, the introduction days are filled with activities or games to get to know each other, one of my favorite games for this would be a 'crazy 88'. Breaking the ice by doing some fun stuff you wouldn't normally think of doing. I was born and raised in (and around) the beautiful city of Utrecht, so I look forward to introducing our future AKT'ers to the city, the university, and of course to AKT. I also can't wait to see the results of the crazy challenges our lovely committee will come up with for the introduction days. Besides University and AKT you can regularly find me in the cinema where I work or hanging out with my friends 🙂
Hi! I'm Silke and I'm a second year Media and Culture student of the English Track. I'm Dutch American and I am the PR-Official of Introcie! I am looking forward to organising the intro days with the rest of Introcie. One of my favourite introduction games is two truths and a lie, you get to know fun facts about people, but you also get amazing stories about crazy stuff people have done. Outside of uni, you can find me skating(on ice) and behind the bar as a your local fun chatty bartender. Can't wait to see you all at next years intro days!!