Introcie
Introduction committee
introductiecommissie@akt-online.nl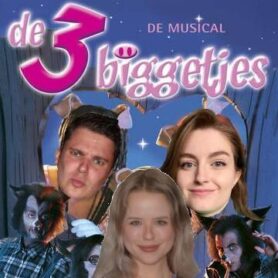 Mieke:
Hi everyone! My name is Mieke and I'll be the chairwoman for IntroCie this year. I'm a first year student in the Dutch track of Media and Culture, born and raised in lovely Heemskerk (North-Holland, close to the sea) and currently living in Zeist. Next to all the studying, I work as a supervisor at a store to pay the bills, but luckily I still have time left to practise my hobbies. I enjoy most things creative: writing, video editing, filling up my bullet journal, you name it. My favourite colour is green, which you can clearly see in how I've been filling up my bullet journal (oops). A fun fact about me is that over the past year, I've been publishing stories online, which have been read nearly a quarter of a million times in total now. It's a bit of a secret hobby of mine though 😉  I'm looking forward to organising the introduction days with our lovely committee, I'm sure we'll be able to give everyone the warmest welcome possible to our study! 
Jelle:
Hi y'all
My name is Jelle, I am 24 years old and will this year be the secretary and treasurer of Introcie.
I have several passions and hobbies. I really like gaming and sports, in my spare time I play football and tennis.
This is also the reason I will be this years chairman of AKTie. Another thing I really like to do is partying, I make every party count.
This is exactly why I did join Introcie, I want the introweek to be a party for the new MeC students.
Last year I had, despite Covid, a really fun introweek and met a lot of new people. This year I want to fill the shoes of my predecessors and offer the fun experience to all new students.
Charlotte:
Hi AKT'ers!
My name is Charlotte, I am a second years Media and Culture student (Dutch track) currently following the film course. I am Introcie's PR official!
Here's just a few things you should know about me: I love being creative – arts and crafts, painting, baking, making music and planning parties! My favourite colour is lilac and I'm a cat person through and through, I will always stop in the middle of the street to pet one! I also love my friends and hanging out with them, especially going on grachtenwandelingen with them.
As someone who has lived in a town next to Utrecht (Houten) all my life and now lives in the city itself –  I absolutely love it here. I can't wait to share my passion for this city with all the newest students by introducing them to the beauty of the Domstad, its stunning buildings and lovely people.  I look forward to getting them as enthusiastic about this city and the university as I am myself!
(Fun fact: Our treasurer/secretary Jelle and I are from the same town and even went to the same high school!)