Feessie
Party Committee
feestcommissie@akt-online.nl
(Ssssssh… This committee is asleep this year. Hopefully it will wake up next year, filled with new AKT'ers!)
(Feessie '20-'21)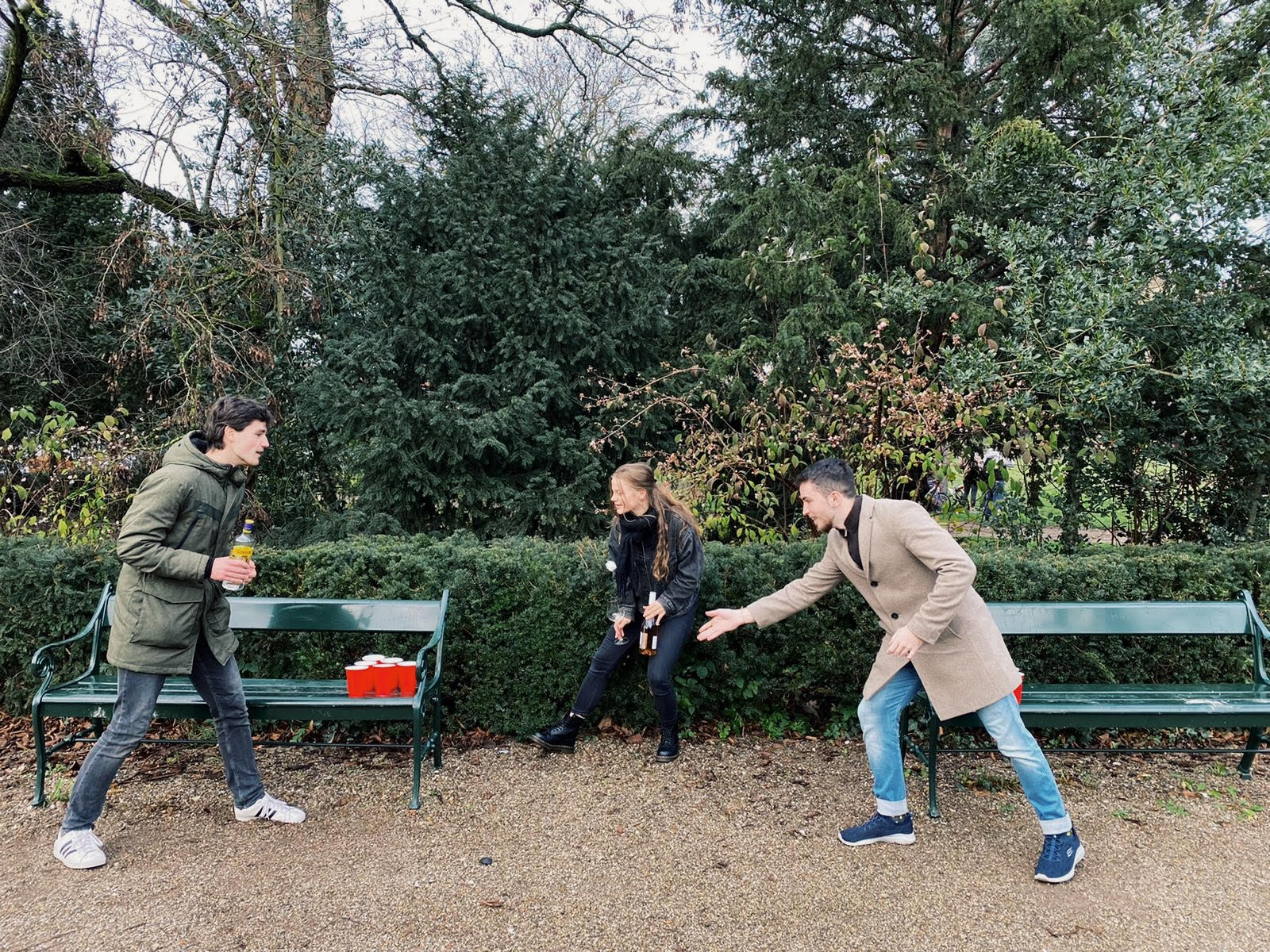 This year Kaat will be the chair of the Feessie! Two years ago, she was also in this committee and she couldn't resist rejoining this year. She, herself does likes a good party and pre-Corona she was at almost every party of AKT. Even though the AKTivities will be looking a bit different this year, she knows that this committee will organize fantastic AKTivities and will raise the roof as only the Feessie can!
Just like last year Lance is the Treasurer of the Feessie. Lance loves parties and doesn't mind organizing them himself occasionally. Besides partying, lance likes to workout to lose the committee pounds.
Just like Lance, Damian is also staying in this committee as the secretary this year. Last year, he liked making notes so much that even in these dark times, he didn't have the heart to say goodbye to this committee. Furthermore, he likes to work out and he also, as the party animal he is, likes a drink now and then!