Feessie
Party Committee
feestcommissie@akt-online.nl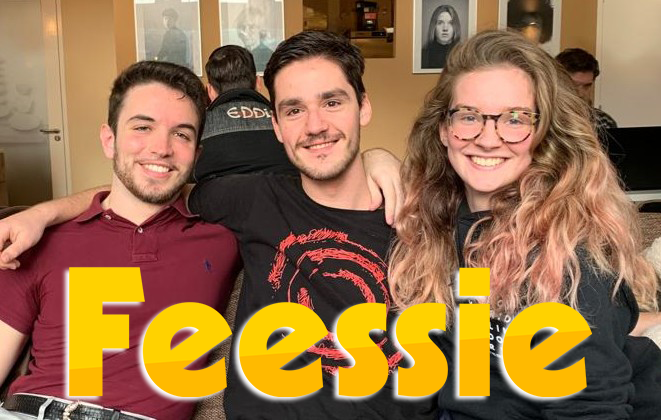 We are Caroline, Lance and Damian and we are the Feessie! We organise the best parties, so all of our AKT members can party and expand the Kissing Tree. We're always in for a party and you will find us a lot at 'T Gras.
Caroline is our chairman and she loves Gin & Tonic. Partying with her is like Russian Roulette: 9/10 times it's a lot of fun, drinking and dancing. 1/10 times she'll get mad for no reason and fall asleep on a couch, cuddling a bottle of gin.
Lance is our treasurer and loves shots of Vodka. It gets him to act like an idiot but that also makes it really fun to party with him.
Damian is our secretary and our PR official. He loves Jagerbombs and dances like crazy when the music is right. Be sure to party, drink (beers or cola's) and dance with us!