Education Committee
(Ssssssh… This committee is asleep this year. Hopefully it will wake up next year, filled with new AKT'ers!)
(Education Committee 2019-2020)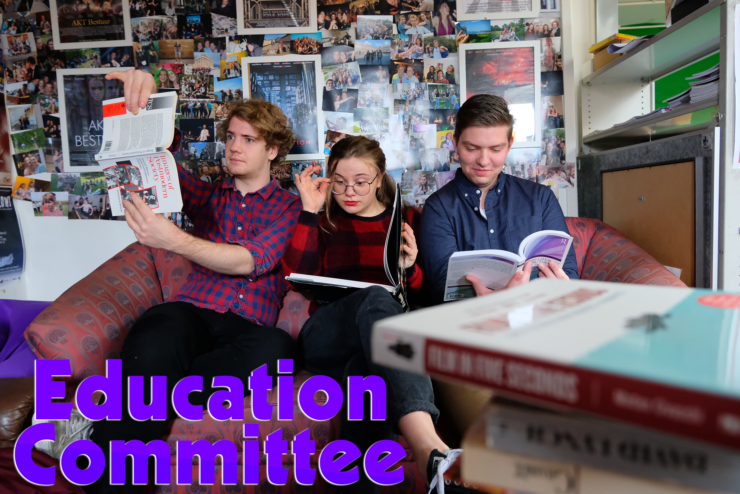 Who ever said that teaching is not fun? Not us! We, the Education Committee, the Educacie, love it. That's why we organise several AKTivities that broaden our knowledge on concepts that we learn in our classen at the uni in a fun way. Expect AKTivities like seminars, movie screenings, guest lectures, symposia, and a lot more! Let's introduce us:
Hi, my name is Kaat and this year I am the Commissary of Education of AKT, which means I am the chairman of the Educacie which I really like! I am very excited to teach you guys some extra information about the concepts that relate to our study. I especially hope to learn somethings myself and to make the educational AKTivities popular!
Hi, my name is Sander! I am the secretary of the Education Committee. While everyone I told this to thinks that this committee will be incredibly boring, I'm sure that it is not. I would like to prove that to you during one of our AKTivities. See you there!
Hi, my name is Youri and I am the treasurer of the Education Committee. I was very enthusiastic when this committee was announced! I'm very excited to organise AKTivities that other AKT-members will teach something new about our discipline. Hope to see you all there!
You might have noticed that we are a small group. That will not stop us though from setting up fun activities, which are also informative as a bonus. Come and visit our activities, because you don't want to miss them!