Sneak
(We are in the process of reestablishing this committee with other study associations)
(Sneak '20-'21)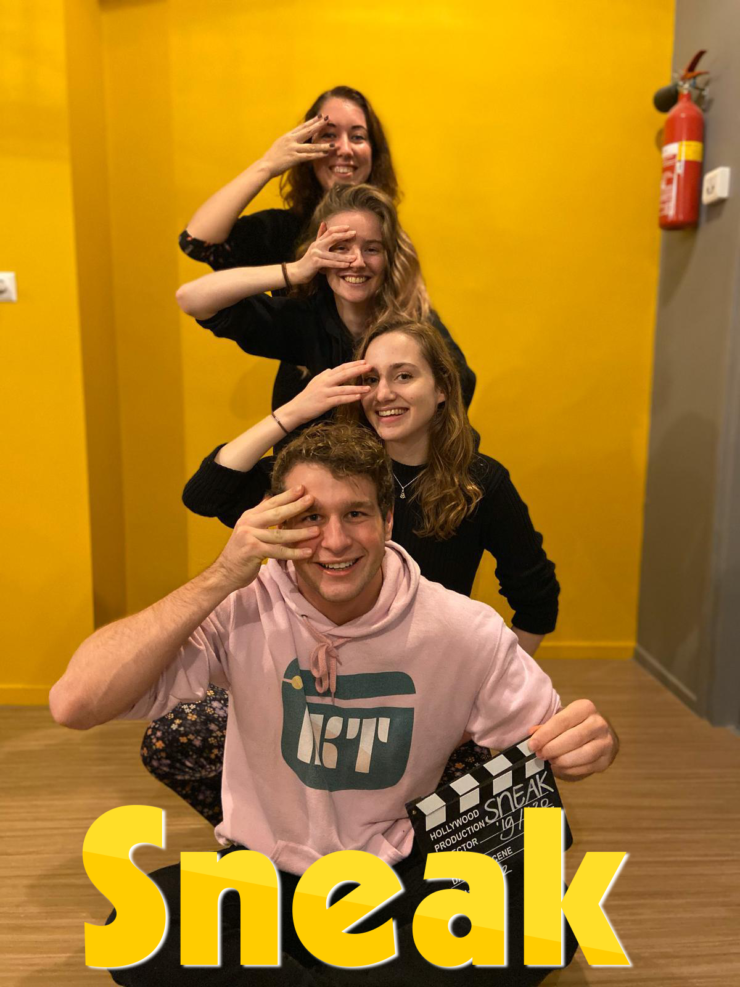 Heey hello, we are the Sneak and we will bring a whole lotta movies to you folks! Our main goal is to entertain you by organizing sneak previews of some unreleased arthouse movies. Last year Sneak went into hibernation but this year we are bringing it back to life!
Caroline is our chairman. Her favorite movie is Catch Me If You Can, starring Leonardo DiCaprio and Tom Hanks.
Next up is Imke: she is our secretary and she loves 12 Years A Slave.
The treasury will be closely guarded by our treasurer Julia. She couldn't decide which movie is her favorite because she likes both Harry Potter and Four Weddings And A Funeral very much.
And lastly, we have PR-Official Samuel. He is in love with the movies Inception, Interstellar and Arrival.
We hope to bring you some fun movies this year, with delicious popcorn, tears of laughter or grief and some new knowledge and experiences with films!