AKTie
Sport-, spel- en zomerkampcommissie
aktie@akt-online.nl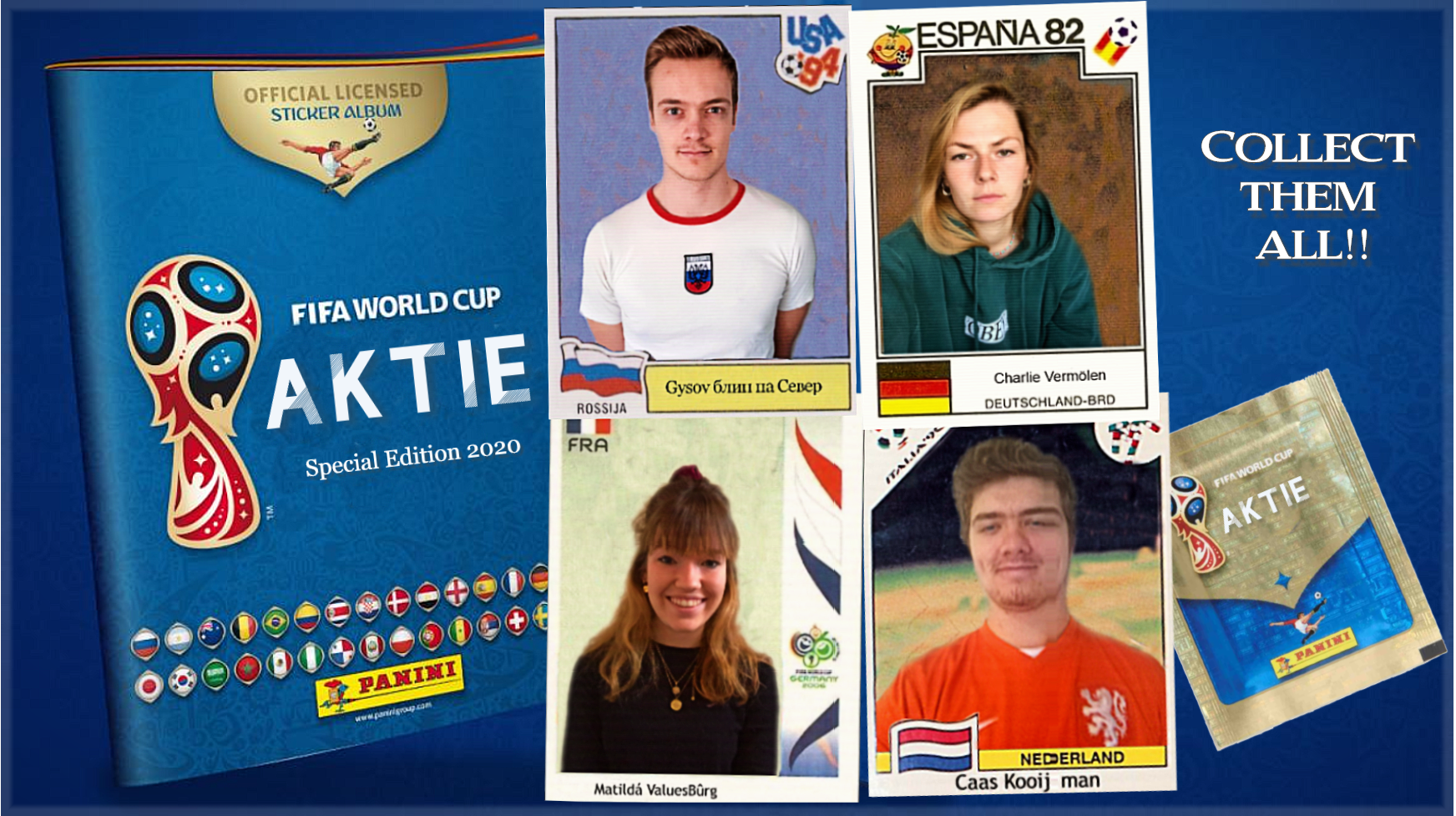 Hello everyone! 
Buckle your seat belts boys and girls, AKT members or whoever is reading this at this spectacular time in your life because in one short page, we will introduce to you the amazing members of AKTie 2020/2021!! We are all super excited to organize a lot of cool sport/ game activities despite some global pandemic! We hope to see you guys soon at the next AKTivities 🙂
Gijs – Chairman
Hoihoi!
My name is Gijs and I have the honor to be the chairman this year of this wonderful committee. Last year I was also part of AKTie so I have the experience aka the skills to pay the bills. I am a real sport freak and I love to play games (so challenge me if you dare😉) I am almost unbeatable in games like Mario Kart, Monopoly and 'Zenuwen'  Some people (*ahem* Cas) will claim that they are better than me in for example Mario Kart but hey, you know what Taylor Swift says: players gonna play and haters gonna hate hate hate hate hate. My biggest sports blunder is the time I shattered my finger during shot-put. It was the last PE class before the holidays and I thought I could grab a ball but my friend drop his ball at the same time. So long story short, my friends ball landed on my left index finger and shattered it. But I survived it! And now will I organize with this amazing group of people al lot of fun things this year 🙂
Matilda – Treasurer
Hii guys!! I'm Matilda and the youngest member of AKTie (18 years old). I'm the treasurer of this committee! I like dancing, but I'm not very sporty (I like the idea that I am haha) Once during PE at school we had to throw javelins and I was ready to throw when my teacher asked what I was doing. I was confused, because I thought that I was doing great, but turned out I hold the javelin the wrong way. So the turn after that I thought 'Okay Matilda show them that you're not stupid' unfortunately I heard my name again… and as you can guess I hold the javelin the wrong way again 🙁 Everybody laughed, because how can someone not hold the javelin right (twice)?? I know, It's not that difficult. But it proved that I can be a bit clumsy sometimes. 
Cas – Secretary
Hi! I'm Cas, the secretary of AKTie. I'm very happy to be on the team of AKTie since I have always been a fan of sports and fun activities with other people. I am a team player, although I also have my strengths when playing solo. I'm quite competitive and I can't really stand to lose, but that doesn't happen very often. People always say they're the king/queen of Mario Kart, but that's only because they haven't played against me yet. One of the few downfalls when it comes to sports happened in my second year of high school. It was during PE and we were playing the amazing game: apekooien (jungle gym). The parkour started with a steep, slim bench that you had to walk across. Me, who wanted to do it as fast as possible, ran up the bench full speed. I slipped and fell chest first onto a gymnastics horse. Even though I was fine, the whole class laughed (me included). To this day that's one of the few sports bloopers I can remember. Let's hope we don't get to see something like that happen again during an AKTiviteit! Hope to see you soon at the next AKTiviteit! Joejoe!
Charlotte – PR Official
Hee AKT kiddo's!
21 years ago I was born in Den Haag and there I got the name. 'Charlotte'. Right now, 21 years later, I live in our beautiful Dom city where I study, play hockey, party, work and do other kind of sports. Jogging around the Singel, doing a leg workout (never skip leg day) in Wilhelmina park or playing a game of ping-pong at the PingPongclub, hit me up and will be there. Unfortunately enough, the fit girl life can't always be fluent. I learned that hitting hockey ball with your head, two days before your birthday + last school day + exam stunt, is not a very good idea. Posing for the yearbook on all these memorable moments isn't much fun with a black eye… This year I got the honor to be the PR official for AKTie where we as a team will do our best to make all the sport and game activities be a great success (without a black eyes). I am really looking forward to meeting you all, and making the activities more memorable than Corona!!!
Bye bye!
Much love, Charlie.